Mobile App Development Company
Are you looking for the best mobile app development company? Are you looking for the best mobile application development service provider? Then you are the at best place, where we have designed and developed more than 500 mobile applications based on Android and iOS from scratch. So why are you waiting, let's connect with our app expertise, and Get a free quote now.
Softkingo covers the entire mobile app development life cycle. There are 6 steps in launching an app. We have the ability to incorporate all of them perfectly through our team of experts. Experience brings expertise and all the 6 aspects that are worked upon effectively by us are as follows:-
App Idea
Planning & Research
Wireframes & Prototyping
App Development
App Testing
App Launch
Our successful startups include POTAFO, Moglix, and HOPIN. Our corporate clients are Indiamart, ServisHero, and Trovit. We are consistently building and improving our workflow. In order to maintain this consistency, we are constantly integrating jobs. This will eventually increase our overall  business enterprise productivity.
We have over 40+ contributors (UI/UX designers, mobile app developers, and quality analysts) who join us at our workplace. Together, we strive to strategically design our mobile app development services to take your business to the next level.
Softkingo Expert
Tell us about your app idea to get personalized quotes and hire the best mobile app developers today!
In Following Domains, We Serve Rapidly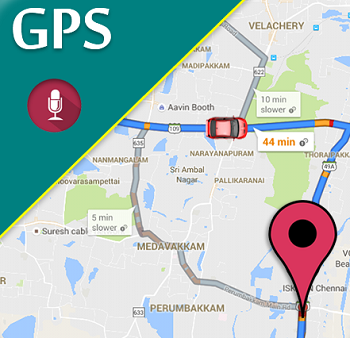 Why Choose Softkingo Technologies?
Our Mobile App Development Process Steps
Architectural Design
Discussion of your idea is followed by moving on to designing wireframes for the same. This gives us a blueprint of the project. Any plan or suggestions from you are always welcome.

UI / UX design
The wireframes then lead our team of highly skilled designers to design the best and most interactive UI / UX according to your mobile application needs.

Development
The interactive user interface must be combined with flawless functionality for any industrial application to succeed. So, once the design is complete, our dedicated team of developers will be involved in developing business models for your app.
Testing
We don't want our customers to worry about mistakes. Therefore, once the development phase is complete, each unit is individually tested by our quality assurance team to ensure they are error-free.
Deployment
Congratulations! Everything is ready and it's time to hit the start button. Once our quality assurance team approves the app, we will release it to the App Store.
Analysis of Requirements
Analyzing your idea is the first step taken by our expert developers. We prioritize the achievement of your goals through the best solutions possible. App optimization is an important aspect for us. Thus, we bring you the best optimization ideas to further improve your app.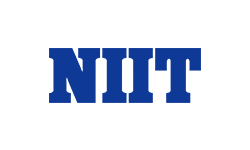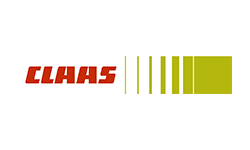 Questions About Mobile Application Development
The most frequently asked questions from our customers, we decided to make a list to make things easier in every way.
What is the cost of developing mobile applications?
The cost of developing an app can range from $ 2,000 to $ 300,000. This valuation is a consequence of taking into consideration factors like app platform, features, app Development Company, and developer's site. The degree of complexity is measured by the app's functionality. The more complex it is, the more it costs.
How many hours does it take to develop the app?
The average time to develop an application can range from 2 to 3 weeks to over 9 months. We take into account many variables, such as the number and complexity of features, design specificity, development complexity, use of third-party services, etc.
Will you provide documentation to develop my solution or my mobile application? Do I own the code?
Yes, we provide the complete documentation of any software or mobile application solutions that will be developed for your business. Being a leading mobile app development agency, we sign a confidentiality agreement with all of our clients. At the end of the project, you own the code for your mobile app or solution.
What are the different functions that you have integrated into the mobile application that you developed?
We have integrated the latest exclusive features into the mobile app as per our customers' requests. Here are some of the primary features that we have integrated into the app:
Payment gateway integration
Card integration
Real-time monitoring
Live chat support
Messaging in the app
Machine learning integration
Multilingual support
Cross-platform capability
Push notification
Social media integration
Search bar with filter
How will you update me on the progress of the project? What if I need to change the app or mobile solution?
We'll assign you a project manager. He will stay in touch with you throughout the life of the project and update you on the progress of the project. You can communicate your requirements or changes to the assigned project manager, and he will communicate your requirements and changes to the developers.
What tools do you use to manage the project?
We use Basecamp to manage our projects to develop mobile apps and keep you updated on all development progress.
What security measures do you take to ensure the security and stability of the application?
We are going through a certain process:
Requesting permissions based on signature
Deny access to your application's content providers
Implement network security measures
Continuous monitoring of a safe office environment in the workplace
Can you help me download my mobile app from the App Store (Google Play Store and Apple App Store)?
Yes, of course, we will upload your mobile app to the App Store, including the Apple App Store and Google Play Store, as part of our mobile app development process.
Will you provide assistance after the project is successful?
Yes, we offer 6 months of free technical support, so if you have any technical issues while accessing the app, our support team will guide you.
We had to create an iOS app to calculate gas turbine performance and availability based on user choice. Softkingo has developed an app for iOS with the necessary calculation functions. It offers a simple, fast, versatile, and practical application. It was very comfortable and efficient and required minimal oversight from our side. They were flexible enough to accommodate internal preferences. Internal stakeholders are pleased with the application and the unexpected flow of the application. Independent and adaptable, Softkingo respects seamless collaboration and established practices.
Jordan Corette
FOUNDER AT TIP, UK
We hired SoftKingo to create estimates, proposals, purchase orders, and project management to web solutions for specialty roofing & metal wall company. During this project, we worked with the same project manager and the response time for any fixes was impressive. The whole team is attentive and responsive. Now our sales teams provide more accurate quotations and estimates(proposals). Now it is very easy to put together a new sales team because we have a standard working method. In short, I can say Softkingo has fulfilled our expectations.
Yousef Almutairi
FOUNDER AT DELEELA MOBILE APP, UAE
We came to SoftKingo last year to create a platform that connects over 50 people with meaningful job opportunities, allowing us to list events and build a useful database.
Priyanka Gothi
FOUNDER AT WISEATWORK, INDIA