Hire AI developers
Hire AI developers from Softkingo in India and turn your app idea into reality on time and to your exact specifications. Scalability, security, integration of the latest technologies, and optimal performance are the strengths of our AI-based applications.
Why hiring AI developers is good for your business
Many companies in the market are adopting AI technology due to its amazing benefits that can take any business to great heights with some of its best offerings. Whether it is due to lower operating costs, increased revenue, improved customer experience, etc., it can drive your business to gain traction. Let's take a look at how the company can reap its big benefits.
Real-time Assistance
Providing real-time support to customers can give them the best experience, and they start recognizing your business among your competitors. With AI, you can communicate with a large number of customers every day and that too while reducing the risk of error.
Automate customer responses
Companies can automate interactions with their customers and many customer orders are left unattended for various reasons. With artificial intelligence, you can avoid this problem by analyzing past contact data and programming computers to quickly and accurately answer customer questions.
Improve personal shopping experiences
A superior personal shopping experience can increase sales for any online store or online business. This is the reason why many companies are turning to AI because it can learn about human behavior through browsing habits and past shopping experience. AI can deliver better and more accurate offers to each customer.
Data mining
With cloud-based AI, you can quickly discover important and relevant customer discoveries while processing big data. This can give you exceptionally high customer information that you've never seen before and help you serve your customers better. This can be an important commercial advantage of AI that can give you a competitive advantage in the market.
Efficient Use of Labour & Capital
AI fulfills daily office obligations and allows employees to focus on other important and strategic projects. When this happens, productivity automatically increases and the business begins to grow and make better use of its capital in areas that can bring higher business profits.
Predicting outcomes
Another benefit of choosing AI technology in business is the ability to predict outcomes based on data analysis. It is incredibly useful for retail businesses, and there are many industries used in it because of its properties: industries, including banks, where it is used to identify diseases, such as stock prices, currency, and health care. . can predict.
Discover the expertise of our AI developers
At Softkingo, we have recruited artificial intelligence experts with extensive experience and skills. They apply some of the best artificial intelligence techniques to help companies gain important insights from the information they collect and process from big data. Let's see what artificial intelligence can do for you.
machine learning
We give your business the unparalleled benefits of machine learning, a technology that enables machines to use data for self-learning just like humans do. They can understand complex data, identify trends, and recognize patterns.
digital virtual agent
Our AI experts create highly advanced digital virtual agents using AI technology, capable of understanding and interpreting human behavior and providing comprehensive support, as well as improving customer experience.
natural language processing
Our AI programmers are experts in natural language processing technology that enables machines to interpret and understand what users speak and write, describe their feelings, and take purposeful actions based on understanding.
natural language generation
Our AI programmers create smart NLG applications that convert data into text in a human-readable form. These applications serve a variety of purposes, such as financial reporting, automated business intelligence, product descriptions, and more.
image processing
We work with expert AI developers who specialize in the image processing technology of the future. They create high-tech visual applications that can collect, interpret, synthesize images, and recognize patterns in them.
Robotic Process Automation
Automating automated processes is an additional skill that our developers possess. They develop powerful applications that perform repetitive operations based on user-generated instructions or machine-learned data without any human intervention.
Knowledge Virtualization
Our AI developer harnesses the power of AI technology to create powerful cognitive virtual systems that help companies access trusted databases to make the right business decisions.
decision management
Hire AI developers in India who simplify and automate business decisions with AI Business Decision Management solutions that make the right decisions based on reliable predictive systems and algorithms.
Help and maintenance
With our premium AI service, our developers have been working for you for a long time. We are not the ones who terminate the service after the success of the project. Our team works with you and supports our developed applications in addition to your existing applications.
Why choose Softkingo to hire AI developers?
Softkingo is key in the global marketplace for providing robust, independent and contextual web and mobile solutions powered by synthetic technology. We offer a suite of integrated business automation tools to improve operational efficiency and a better return on investment. Here, we cater to different industries, regardless of size, budget or location.
01
Brand building
With our best services, we help you transform your small business into a brand and gain a competitive advantage in the market.
02
Right Strategy
We create beneficial trends and strategies in the design, marketing and development processes that lead to profitable results.
03
Project Analysis
Our AI developers first consider customer expectations and make a list of needs to achieve the best result.
04
Customer Relationship
Providing the best products with artificial intelligence technology that improves the customer experience and strengthens the customer's relationship with the brand.
05
Customer intelligence
We always attach importance to our clients' unique requirements and creative ideas before implementing any project plan.
06
Business Growth
Our team of AI developers are always challenging themselves and learning new technologies and tools that are prevalent in the market to deliver better and efficient results.
07
Integrity
With Softkingo, your idea is completely safe. We respect your privacy and follow a strict confidentiality agreement (NDA).
08
3+ years experience
Our AI developers have years of experience and skill in AI techniques and methodologies.
09
Free quotes without obligation
Once you tell us your project idea, we will usually give you a free quote within 24 working hours.
Serving all major industries
When you hire AI developers in India at Softkingo, you get a team that has experience in all the major industries in the market and delivers top-notch AI solutions that can drive your business growth. Hey. We've partnered with industry-savvy AI programmers who understand your core values ​​and business challenges. Let's take a closer look at the industries our AI application developers serve.
health care
The main goal of artificial intelligence is to make computers more useful in solving pressing challenges for the healthcare sectors. With this AI technology, our AI developers can develop web and software applications that are able to interpret data from various chronic diseases such as heart disease, Alzheimer's disease, diabetes, etc.
Travel & Tourism
With the increasing dependence on smartphones and iOS phones, people are more likely to plan their own mobile apps these days. This is where our AI engineers work and create AI-powered mobile applications that can analyze large sets of data to deliver better travel destinations for target travelers.
Banking and Financial Services
Artificial intelligence strengthens the competitiveness of banks by improving the customer experience. These are primarily based on past interactions with customers. Hire SoftKingo AI developers in India and get safe and easy to use AI apps. With these apps, you can manage customer data, personal marketing, personal investments, and more.
Media and entertainment
Hire AI programmers in India and get AI-based solutions that can help move smart data to deliver real-time data. Our advanced AI solutions can help optimize and deliver content in real time. Artificial intelligence in the media and entertainment industries is helping to improve the customer experience.
Education and e-learning
Our AI developers can help you shape your online educational and learning portal. They will develop more advanced, feature-rich applications that can deliver real-time queries, improve accessibility, create new content, customize learning, and more. These solutions can enhance learning systems in industries and help students better understand concepts.
Retail and e-commerce
Artificial intelligence enables companies to understand, predict, and automate. There are great opportunities to take advantage of artificial intelligence in the e-commerce business. Together with our AI programmers, you can take advantage of advanced software that can improve your e-commerce engine and income generation capabilities.
Logistics and transportation
The advancement of artificial intelligence has helped the logistics and transportation sector in its journey of growth and innovation. Our AI developers leverage this technology to develop powerful applications that can reduce traffic jams and accidents, reduce carbon emissions, increase passenger safety, and lower overall financial expenditures. Could you
Publications and advertisements
Hiring AI programmers in India for advanced AI solutions. They are taking advantage of some of the best tools in this technology to develop something innovative and unique that can automatically improve ad spend and targeting. You can process your advertising spend and target data, examine your results, and then decide what actions to take to get the best return.
Automotive
Work with our AI programmers and get AI-enabled applications covering the automotive industry. We will provide you with applications that can help you manage workflows, create schedules, enable robots to work safely in factories and assembly lines with humans, and artificial intelligence-powered systems to identify defects in truck and vehicle components. you can use.
Our Hiring Models
Softkingo's Hire AI developer team has the technical expertise to manage the delivery of complex, multi-disciplinary and multi-technology projects. You can hire web programmers in different models and choose the right one that fits the needs of your web application development project.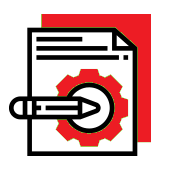 Scope your project with our industry experts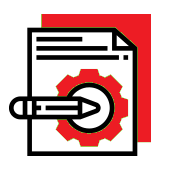 Select the candidates for the selection process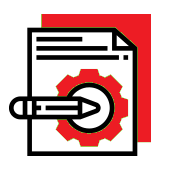 Interview of the shortlisted candidates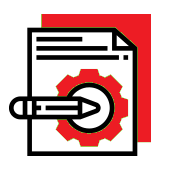 Start project integration and assign tasks
Frequently Asked Questions
Here are some of the most common questions our clients ask before hiring AI engineers:
Why Hire SoftKingo AI Developers?
We work with one of the best AI developers in the market. With them:
• Certified Professional
• Signs of a strict nondisclosure agreement
• More than 5 years experience
• Industry-specific developers
• Certified by B.TECH
These are the main advantages of choosing AI developers for your project.
What services do your AI developers provide?
We have appointed the best technical experts who can provide you with our various AI services such as:
• Machine learning
• Digital Virtual Agent
• Natural Language Processing
• Natural language construction
• Image processing
• Robotic Process Automation
• Virtual knowledge
• Decision Management
Can you tell me some of the benefits of artificial intelligence for my business?
Artificial intelligence means that your data will not be hacked, but it will be safe.
AI can help automate many normal tasks within a company and free up employee time for more creative activities. AI technology is becoming more and more complex because the large amount of data available increases its ability to generate real value. The need for manual data entry is reduced as well as the risk of errors.
The development of artificial intelligence will enable a highly sophisticated approach to data security. With less human involvement in data entry and storage, it is easier to implement encryption methods that were previously very difficult or resource-intensive when such human supervision was required.
How do your AI developers work?
Not at all. We make sure that our team does not reuse your existing code, trademark algorithms, licensed keys, private versions, and trademark algorithms from any other project. We maintain the utmost confidentiality of the project and develop a unique website to avoid other project codes.
What technical knowledge do your top AI developers have?
Softkingo AI developers follow DevOps and Agile methodology as they work on each project. Here is how it works:
• Gather Requirements
• Customer affairs analysis
• Develop a strategy
• UI/UX development
• Testing and Implementation
• This is how it operates and delivers the best results for our clients.
What is the procedure for hiring AI engineers at SoftKingo?
The process of hiring our AI developers is fairly straightforward. You just need to share the requirements, roles and skills of the project you want in our developers. After your needs are met, we will provide you with resumes of our best developers, from which you can choose the person who is able to work on your project.
May I know your entry forms and your offers?
Yes, of course, we have flexible joint models:
A team of developers dedicated to artificial intelligence
Get a dedicated team of full-time AI developers
AI engineers report directly to you
Dedicated project manager for artificial intelligence
fixed price model
Unique, fixed-price contracts to hire AI developers
Fixed schedule and budget
Payments based on the move
No installation costs In an hour
Consecutive contracts paid by the hour.
Pay only for measurable work done by AI developers
Monthly billing
Do AI developers sign NDA?
Yes, we always start the project by signing a confidentiality agreement. Our AI developers always approve any project before handing it over.
We had to create an iOS app to calculate gas turbine performance and availability based on user choice. Softkingo has developed an app for iOS with the necessary calculation functions. It offers a simple, fast, versatile, and practical application. It was very comfortable and efficient and required minimal oversight from our side. They were flexible enough to accommodate internal preferences. Internal stakeholders are pleased with the application and the unexpected flow of the application. Independent and adaptable, Softkingo respects seamless collaboration and established practices.
Jordan Corette
FOUNDER AT TIP, UK
We hired SoftKingo to create estimates, proposals, purchase orders, and project management to web solutions for specialty roofing & metal wall company. During this project, we worked with the same project manager and the response time for any fixes was impressive. The whole team is attentive and responsive. Now our sales teams provide more accurate quotations and estimates(proposals). Now it is very easy to put together a new sales team because we have a standard working method. In short, I can say Softkingo has fulfilled our expectations.
Yousef Almutairi
FOUNDER AT DELEELA MOBILE APP, UAE
We came to SoftKingo last year to create a platform that connects over 50 people with meaningful job opportunities, allowing us to list events and build a useful database.
Priyanka Gothi
FOUNDER AT WISEATWORK, INDIA