Diet or Nutrition app development company
Fully customized diet planning app development services to enable its users to plan their diet according to their own fitness goals. We provide mobile application solutions with advanced features such as fitness tracking, daily meal suggestions, calorie tracking and much more.
Why do you need a professional diet planning app development service provider?
Our diet planning app development team has expanded its support for business owners to develop highly useful mobile apps and advance the efforts of people interested in diet around the world. Our goal is to create the best diet for the well-being of people everywhere.
Additionally, the client can have plans and approaches to prepare for their healthcare needs. Our Nutrition Routine Planner app provides a comprehensive platform to plan dinner and find recipes based on customer needs. Our experts have helped create an amazing, versatile app system to advance the efforts of diet-conscious people across the planet.
We are determined to organize the best party for the well-being of people in the know. Additionally, customers can also target plans and preparations tailored to their nutritional needs. Our food routine planner app provides a complete platform for dinner planning and formula finding, based on customer needs.
Features to consider when developing food and nutrition tracking apps
When it comes to developing food and nutrition tracker apps, some of the features that make their solution unique are mentioned here.

meal planner
The development of Diet Calendar app allows its users to arrange meals according to suggested daily calorie needs. This makes it easier for the user to maintain a certain weight and keep fit.

Goal target
Users can set their diet goals, calorie intake and weight loss goals and get timely alerts from the diet app. With the right advice from experts, users can pursue a healthier and fitter life.

Calorie Counter
Besides what users eat, Diet Chart app tracks calorie gain and reports users. In addition to checking calories, experts can modify the users' diet chart.

special diet
The Diet Planner app development suggests special diets that are useful for users to achieve their goals. The food and nutrition tracker mobile app development team runs customized services.

weight tracker
The Weight Tracker app closely monitors the user's weight and constantly reminds them of the goal. Mobile app developers ensure the privacy and security of the data shared in the app.

Diet recipes
The healthy meal planner app also features diet recipes in blogs and videos that users can use to prepare meals. With just a few quick and healthy recipes, the user can continue their journey to be happy and healthy.
Nutrition App Developer Takes Care of All!
The feature set is defined with respect to the admin panel and user panel. The nutrition app developer takes care of both aspects well.
Admin Panel   
Dashboard Management
Check Bookings
Manage Loyalty Programs
Statistics to activities
Efficient CMS
User Management
Chat/Email Support to users
Real time Analytics
Manage Subscription packages
 
 
User Panel
Profile Creation
External Trackers Support
Food Logging
Connecting to Live Experts
Setting targets
Community
Socialization
Help/Support
Notifications
 
 
What do you expect from developing apps for on-demand dietitians?
When you hire an on-demand dietitian app development team, we make sure to deliver customized, affordable solutions on time.

Push Notifications
Send instant notifications to your diet meal plan app users about offers/events/news/fitness goals or other activities. It keeps its users informed of what can help them become fitter and healthier.

Built-in geolocation
Geolocation Your diet menu planner app helps users to share their location or track their daily walking distance. Diet and nutrition app development experts are integrating location-based services to deliver more personalized results.

Payment Gateway Integration
Many payment gateways allow catering plan app users to pay via online banking, e-wallet, or credit/debit cards. We assure that transactions are safe and confidential and there is no possibility of data loss.

Offers and Discounts
Attractive discounts for new users or special events keep healthy meal planning app customers loyal to your services. Nutrition app development experts make sure to provide the platform with an experience that can help you achieve the best results.

Free / Paid Services
Earn money by giving Nutrition Calculator app users extra features and benefits with a premium subscription. The Android source code for Diet Planner combines free and paid services to ensure that the user gets the most out of the app.

Wearable Device Integration
Connect your diet planner app to your wearables and access your activities on the go, right on your wrist. The wearable app development kit makes it easy to keep track of calories and weight.

Apple and Google Fit Health Kit
The Diet Planner app for Android and iPhone seamlessly integrates with the Apple Health Kit and Google Fit, giving you the added convenience of tracking your health. The Diet Plan app development team develops hybrid and original solutions that help you achieve the best results.

Fitness Tracker
The fitness tracker monitors the user's fitness goals, physical shape, exercise routine, and calorie consumption. Changes in weight and calorie consumption can be easily tracked, helping you stay fit.

My Health Analysis
Heart rate, pulse, body temperature, blood pressure, and activities are logged and tracked in the Diet Planner app for iPhone and Android. So let our users take complete control of their health with our diet app development services.

Exercise Program
The Vikas Nutrition Plan exercise and diet planner app stores the user's exercise schedule and provides timely alerts. So you can track your daily, weekly, monthly and yearly weight loss and calorie trends.

Blog
The weight loss meal plan app comes with a health and nutrition blog where you can share your best workout ideas, recipes and other news. This blog helps end users stay abreast of the latest developments in healthcare.

Meal and Activity Reminder
Real-time meal and activity reminders keep users informed of their fitness goals. Automatic reminders send users notification of their specific goals and activities. Users can create their own reminders and goals.
What makes a better diet and nutrition app?
Motivational Technique
Android meal planner app provides motivational technology to motivate users to achieve their fitness goals. End users can keep fit and maintain a healthy lifestyle easily.
Waist Tracker
The waist circumference tracker tracks the height of its users and informs them about their waist circumference. Therefore, any increase or decrease can be easily recorded which will reflect on the efforts of the end users.
Sleep Tracker
Sleep tracking starts as soon as the user is asleep and stops when the user is awake. This ensures that its users get enough sleep. Good sleep is the key to good health and a healthy body.
Heart Beat
Diet Tracker app tracks the user's heart rate and sends real-time notifications about it. Record your heart rate and make sure you take care of your customers' health.
Personalized tips and tricks
The Healthy Diet app sends personalized tips and tricks based on the current fitness and diet goals of its users. Users can get the best results from the application.
Talk to a Dietitian
The meal planner app comes with built-in chat, email and SMS integration so users can reach you when they need it. In-app chat solutions allow users to easily connect with nutritionists for real-time rewards.
Why choose our professional diet plan app?
We understand that over time the business environment requires professional mobile app development, and touring the alternative is a way out.

Special fitness tracker capabilities
Our team is a group of experienced engineers who have expertise in various mobile platforms and technologies. They can build an app from start to finish and create extraordinary experiences while maintaining the unique requirements of maximum effort and value defined in Lookout.

Fitness Tracking Experience
With a wide range of imaginative innovations, we stick to quality without element convection taking over its domains. We offered our unique assistance in every industry to assemble an item that has been our customers' dream.

Innovative fitness tracker
We do not waste time opening the door to the imagination in our organization. We risk delivering more than expected. We have talented designers who fulfill the requirements of their clients and make them realize a mixture of hard work and imagination at the same time.

Customer-driven Approach
We have a customer focused approach that ensures that we understand the various elements along with their pre-defined and adjusted requirements. We understand and formulate what the customer offers us and discover the problems of the company.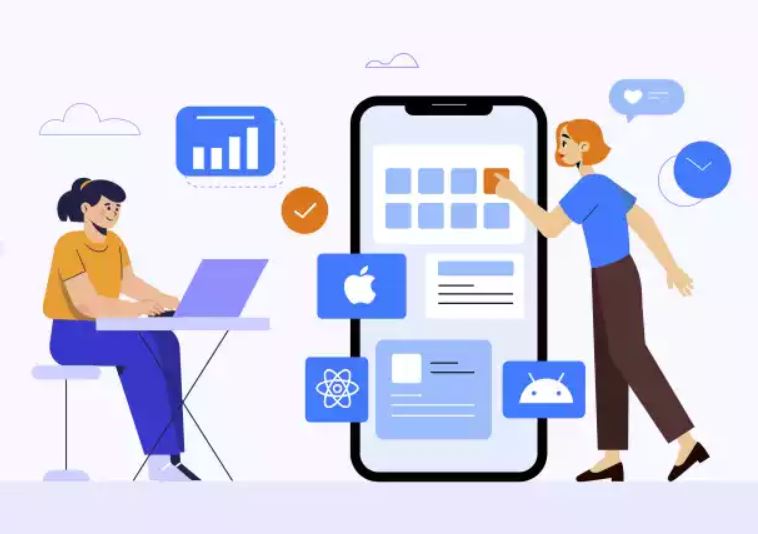 FAQs
The most frequently asked questions from our customers, we decided to make a list to make things easier in every way.
What are the features for a nutrition app?
Here is the list of basic features of diet and nutrition app:
Sign Up
Food signed
Dashboard
Diet or user goals
External Tracker Support
Notification
Help
How do you create your own diet application?
The two main points in creating your own diet and nutrition app are creating a list of features and choosing a revenue model. Moreover, it is also important to analyze the market and find a App development company that will create a product for you.
What are the advanced features of the diet and nutrition app?
To make your app more complex and have full functionality, you can create the following functions:
Connect with the community
Connect with live experts
Receipts
Barcode Scanner
Shopping list
How do we make the diet app compatible with mobile devices?
Google and Apple provide their own APIs so that other apps can exchange important data about a person's activities and status. So your app doesn't have to refer to the smartphone's built in utilities every time it needs calorie or step data. The Apple and Google Health apps already contain all the necessary information.
What are the most popular revenue models for diet apps?
Here is a list of monetization strategies for diet and nutrition apps:
Advertisement
Premium
Membership Plan
Paid apps
How do diet and nutrition apps help users?
Overall, a food and nutrition tracker app is a tool that helps you to log your daily food and fluid intake, track your activities, calculate calories consumed/burned, and do more amazing things that regular pens and notebooks can't do. In short, diet and nutrition apps help you a lot in taking care of your body and moving towards your goals.
We had to create an iOS app to calculate gas turbine performance and availability based on user choice. Softkingo has developed an app for iOS with the necessary calculation functions. It offers a simple, fast, versatile, and practical application. It was very comfortable and efficient and required minimal oversight from our side. They were flexible enough to accommodate internal preferences. Internal stakeholders are pleased with the application and the unexpected flow of the application. Independent and adaptable, Softkingo respects seamless collaboration and established practices.
Jordan Corette
FOUNDER AT TIP, UK
We hired SoftKingo to create estimates, proposals, purchase orders, and project management to web solutions for specialty roofing & metal wall company. During this project, we worked with the same project manager and the response time for any fixes was impressive. The whole team is attentive and responsive. Now our sales teams provide more accurate quotations and estimates(proposals). Now it is very easy to put together a new sales team because we have a standard working method. In short, I can say Softkingo has fulfilled our expectations.
Yousef Almutairi
FOUNDER AT DELEELA MOBILE APP, UAE
We came to SoftKingo last year to create a platform that connects over 50 people with meaningful job opportunities, allowing us to list events and build a useful database.
Priyanka Gothi
FOUNDER AT WISEATWORK, INDIA