Social Media
App Development Company
Social media are interactive media technologies that encourage innovation and sharing of new things, ideas, creativity and diverse forms of expression through digital communities and the web. The advent of social networking has given rise to the wide variety of standalone and integrated social networking services available today.
Softkingo develops transformational social media apps that benefit your business to gain your audience and provides the best responsive social media app development solutions to get your business up and running.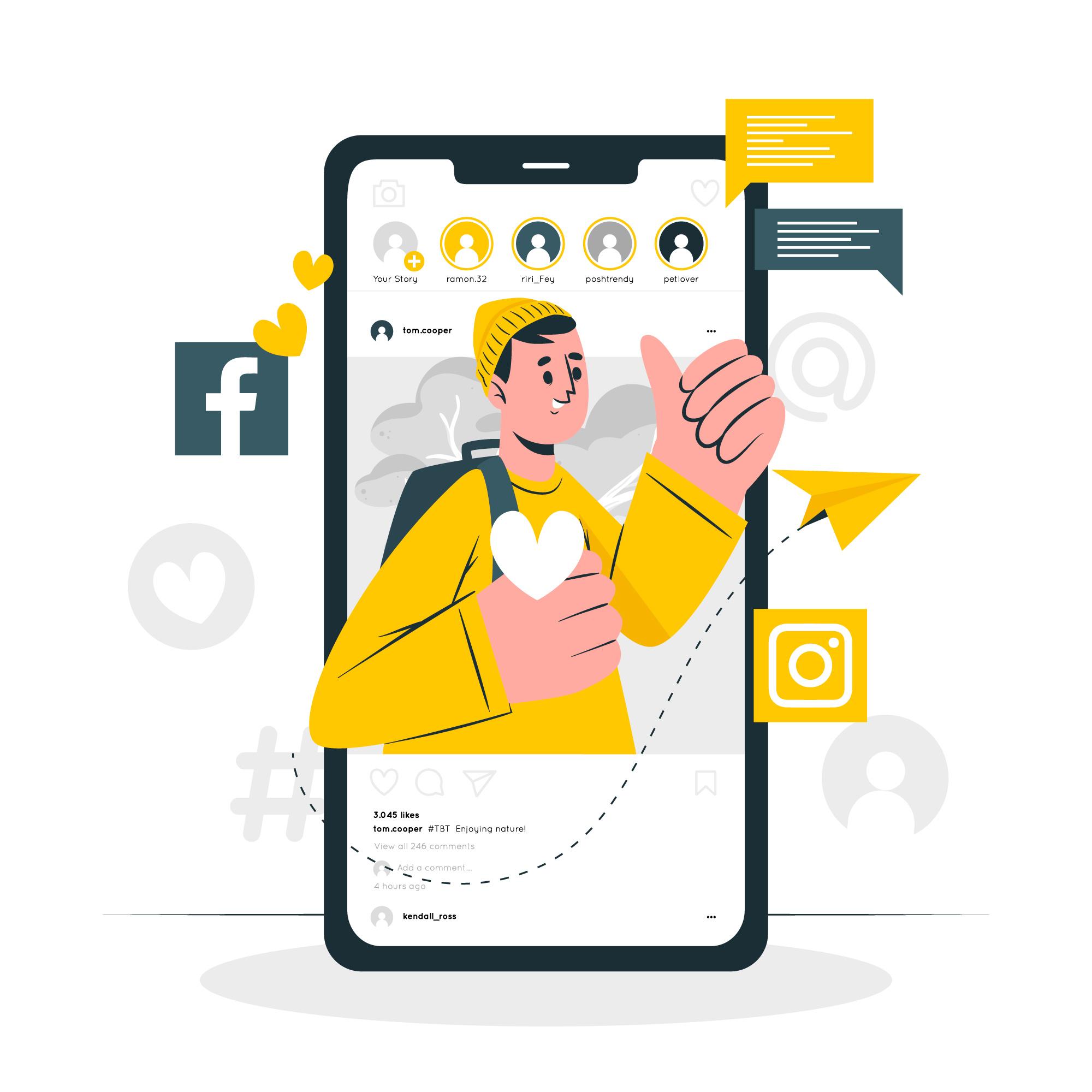 Social Media App Development Solutions
Softkingo offers custom social media platform development with a wide range of diversified solutions that enhance customer engagement in business growth.
Custom Facebook app
Being one of the leading Facebook app development company, we offer a fully customized Facebook app along with a wide range of development and uptime services to gain a large user base. With this, companies will be able to easily find niche companies on different Facebook sites.
Social media analysis
Our social media developers develop analytics tools that allow us to provide you with insights about your social media campaigns that aggregate resources and data from different social media apps and websites. This collected data is used to make business decisions and formulate strategies.
Share photos/videos
We provide you with all the attractive features including social media photo/video sharing apps like Instagram, WhatsApp, or Snapchat to grab your attention. Not only that, but our company also offers advanced features and the best design of application.
Social Publishing Platform
Enhance your experience with our social posting platform with the latest features. We have social media app developers who will develop apps for micro-blogging sites and blogs to post your content there. Users can also make new friends and chat with them.
Messaging apps
Many companies are looking for WhatsApp clone app development solutions. We provide them with an instant messaging app with unlimited fun features like calling, sharing emojis, GIFs, easy messaging and much more. Our solutions take your social media app experience to the next level.
Personal social networks
Every company wants a broader fan base and user engagement by publishing customized web and mobile apps for social media. Personalized social networks will give you better ways to connect with the outside world and grow your business quickly.
Online vote and review
Surveys are always preferred by companies to collect any kind of data or information through research. People also like to join online surveys. Survey and test web and mobile apps to improve user experience with beautiful UI/UX designs.
Social e-commerce
We provide social e-commerce application development services to provide users with a great place to buy things at low prices. It is also called group buying where a group of buyers buys one thing, and the seller resells it at a lower price. Our application solutions take it to the next level with great design.
Question and answer platform
Softkingo develops state-of-the-art application development solutions that work well for people who are looking for answers to their questions and also for those who want to share their knowledge and experience by answering other people's questions. You want to increase your online presence through engagement.
We Created Two Different Dashboards With Customer-Focused Features
| | |
| --- | --- |
| Sign up or log in | |
| Profile settings | |
| Post content | |
| Edit or delete content | |
| Create a group | |
| Chat with friends | |
| Add or find a friend | |
| Newsfeed | |
| | |
| --- | --- |
| | Access |
| | User Management |
| | Material management |
| | Coordination management |
| | Manage pages and groups |
| | Background support |
| | Interaction in social networks |
| | Badge management |
Social Media App Features
We are known as one of the leading social media app development companies because we provide the basic functionality in our developed social media app.
Information
We want all our viewers or app users to never miss a single update on anything, be it your friends, movies, sports, politics, gossip and much more. That's why we offer an integrated news feed on all social apps.
Share stories
If you want to share memorable moments with your friends or loved ones, do so with our 24 Hours Share Stories. You can also hide it from people you don't want to see your story.
market
At Softkingo, we provide social media application development services so that users can benefit from social media selling. This will allow them to support their services by providing enhanced social media platforms.
Filters and emojis
Let's make boring conversations more fun with cool filters, stickers, GIFs, and emojis that can be applied to photos, texts, live sessions, videos, or stories to make them more interactive and engaging.
live streaming
Our social media app developers provide live streaming sessions in the best way for users to interact with each other. You can go live with one click and all your connections can see and hear you.
Voice Recording
Not very interested in writing? Use this Voice Recording feature by holding down the button and letting the other person hear your voice. You can share your voice memo with a specific person or group.
Profile link
What happens if you forget your account credentials? Don't worry, we have provided another way to link your account with other social media applications so that you can log in through these accounts anytime and anywhere.
Push notifications
Receive notifications or alerts when someone tags you, mentions you in a message, or sends you something, or other activity on your account. These activity notifications will tell you everything.
chatbot integration
Chat programs or virtual assistants are useful for integration into social media applications because they provide a highly intuitive and customizable user experience that makes them feel like someone is there to help them every step of the way.
We provide users with more secure social media portal development solutions integrated with blockchain technology. Our website and application development services provide users with a fair reward system and reliable financial transactions.
The application of AI to social apps is instrumental in making the platform more collaborative and interactive with other users and brands in real-time. Users will engage with your app for longer if they get a smooth experience.
Increasing the user activity rates on the social media app is a top priority for the owners. Augmented Reality is very useful in improving user activity and engagement rates by providing attractive camera effects.
privacy controls
Today, the social media development company makes sure to provide complete privacy to the users. Therefore, they include strong authentication barriers and barriers to provide advanced security and make the site trustworthy.
Edit photos and videos
Users always like to share their good photos; Therefore, social media applications provide many photo and video editing tools to attract more users. These tools include fun emojis, filters, and more.
Real-time messaging
Messaging is an integral part of the development of social networks; Therefore, our innovative application solution includes direct messaging between users in real-time to enhance user experience while using social media applications.
Why Choose Softkingo to Develop Social Media App?
Grow your business and increase customer satisfaction with customizable social media app development services that include up-to-date developer tools.

multichannel method
Our social networking website developers make sure to offer solutions with a multi-channel approach to companies to extend their services on platforms like iOS, Android, IoT, and many more.

Latest equipment and technology
Our developers keep up to date with the latest tools and technologies which include cloud computing, augmented reality, virtual reality, blockchain, and more. To provide highly advanced solutions.

quality assurance
We guarantee to provide high-quality application services and solutions to our clients. Therefore, our quality assurance team tests the products for smooth and error-free operation before delivering them to you.

Best price guaranteed
Our company provides high-quality, feature-rich, and affordable solutions compared to other app development companies to maintain a long-term relationship with customers.

Wide support
We are always at our customers' side to provide assistance and clarify all their doubts. Our developers leave no room for problems and deliver an amazing user experience.

Safe infrastructure
We follow all security compliance while developing social media apps. All our solutions are enriched with reliable tools and technologies to make them reliable for professional use.

Expandability
Softkingo fully understands the growth opportunities and the importance of continuous business differentiation. Therefore, we provide scalable business solutions to help you.

practical solution
As a leading social media app development company, our goal is to provide you with easy-to-manage and effective social media development solutions that reduce business challenges.

technical team
In our company, we have a team of dedicated and skilled social media app developers and designers who provide first-class social media solutions to clients to make them more digitally savvy.
Hiring Model On-Demand Social Media App Developer

On-site
This template gives you the opportunity to hire our social media app developers who can build a custom social media app from scratch on your premises.

Off-site
In this, we provide offshore social media development services to clients who want to outsource the project. This model is flexible and also inexpensive.

hybrid
It is known as the best model because it integrates the advantages of both on and off-site models to provide customers with everything they need.

Fixed price
If clients are on a budget and don't want to go the extra mile, we offer a flat rate model with turnkey app development services.

Custom recruitment
Business owners who need fast and fast social media app development can opt for it as it best suits their needs.

In an hour
The hourly model is for those who prefer to hire and pay social media app developers by the hour. This model is useful and suitable for them.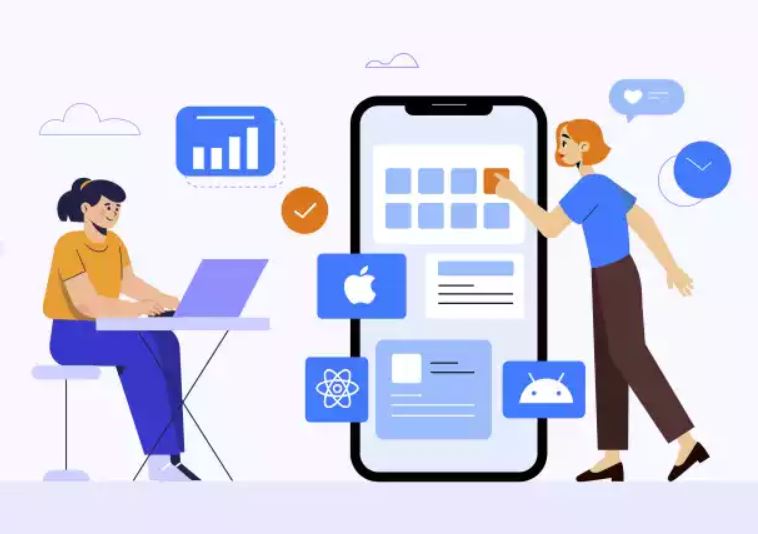 Frequently Asked Questions
For the most frequently asked questions by our customers, we decided to put together a list to make things easier for everyone.
What is the cost of developing a social media app?
The exact cost of a social media app depends on several components ranging from the feature set and location to the technology stack. Therefore, based on these aspects, the development cost can be estimated at around $20,000 to $50,000.
Is it worth investing in developing social media platforms?
Nowadays people love social media app as it is the best way to promote any product all over the world. It also gives you the ability to stay in touch with your friends, so having the right social media is always a good investment.
Why should we seek Softkingo social media application development services?
As a leading social media app development company, we have successfully completed more than 200 projects with the support of our experienced and skilled developers. We also offer scalable and affordable application solutions.
What advanced features do you offer in social media apps?
During the development of social media applications, many advanced features can be added such as chatbots, news, live broadcasts, more privacy, profile customization, chatting, in-app calls, access to multiple accounts, etc.
What is your process for developing innovative social media applications?
Our social media app developers go through development stages such as research and analysis, schematic creation, prototyping, features and functionality, development and design, testing, and deployment. We improve the application step by step and provide high-quality solutions to customers in the end.