Mobile app design company
Do you want to expertly design your app? We are a mobile app design company that has designed over 1000 web, hybrid and mobile apps with an interactive user interface and enhanced user experience.
Create the Best User Experience
Need an app that does more than just work? Do you need a mobile app that meets your needs and that users love to use?
We are a mobile app design company with a history of developing user friendly apps with great UI/UX. We have developed more than 1,000 Android, iOS, Web and mixed apps in different categories. HOPIN, our app developed for taxi booking, has received over 10,0000 downloads and a rating of 4.2/5 stars, while  has a rating of 4.4/5 stars on the Google Play Store. We create designs that grab the user's attention and enhance the functionality of the app.
We use AR/VR, advanced animation, 3D elements to create eye-catching designs, and Gradient Triller to create fun designs. Our design is known for its clean interface that leaves no room for distractions. This means that our designed apps provide a seamless user experience. Users don't just install your app, they stay there.
Design Services We Provide
UX design
What's the use of an app if users don't understand its functionality? The app should make the job easier. What if using the app becomes a chore in itself? Our team of UX designers designs apps with easy navigation and clear layouts, for example the Triller app and the Potafo food delivery app. As a leading mobile app design company, we always follow best practices. We create products that meet business expectations and user needs.
User Interface Design
App users are not always looking only for features. An engaging and interactive application is essential to keep the user engaged. Do you want your users to interact with your app? Our user interface designers strike a balance between aesthetics and functionality. We are the app design agency behind Potafo UI design for food delivery and Triller apps. We follow Apple and Google design guidelines to create interface designs for iOS and Android apps.
Prototype
Whether you want to test your app idea for your business or sell it to an investor, prototyping becomes important. The prototype helps you to get a panoramic view of the screen and the functionality of the application. We develop prototypes, wireframes and mockups for your application that look almost like the actual product. This helps you get feedback early in the process and gives you time to think about and make changes to your app's design.
iOS app design
Do you develop apps for iOS? Do you want to hire one of the best mobile app design companies for your design? Whether it's an iPhone, iPad, macOS, Apple TV, or an Apple app, check out our UI UX Designer layouts for scalability. We have designed more than 800 apps for the iOS platform. Using our experience, proven design strategy, and the latest technology, we create a mobile app design that adapts to any screen size, helping you reach a larger audience and outsmart your competition.
Android app design
Android apps work differently than iOS apps. The basic layout is the same, but the navigation bar and the reverse action button are different. We are a mobile app design company with experience in designing more than 600 Android apps with the best app design. Our meticulously designed apps follow Google's Android app development and design guidelines. We develop, design and implement Android applications that meet the needs of your business and users.
Hybrid app design
Are you considering hybrid mobile app development to make your app work on multiple platforms? You do not need to develop application designs for each platform separately. An application designed for hybrid development that works on any platform, web, and mobile. We are one of the leading mobile app design companies with expertise in hybrid app design. We make sure that your mobile app runs smoothly on any device without affecting the user experience.
Steps to Mobile App Design
Defining a Project
We evaluate your idea
We gather design requirements
We create a roadmap for execution
Research
Thorough market research
Analyzing audience & competitors
Mapping your target audience
Designing & Prototyping
We plan out the tech stack
Creating wireframes, & mockups
Allocating resources to your project
Development & Testing
We start the designing
Creating a seamless UX and UI
Usability testing and UX assessment
Do you want to design and develop an application? Do not know how much it will cost?
Moglix - eCommerce App
The Moglix app is designed for a seamless shopping experience with easy navigation for a wide variety of products. All products are listed in detail with complete product information available at your fingertips as well as offers offering the best price for the products. Moglix regularly offers the best prices and amazing deals on these products. You can buy bulk products directly at wholesale prices from our variety of products.
• Easily search and discover any product on Moglix Online Shopping App
• View product images, product specification, price and GST breakup
Industries We Have Served
Transportation & Logistics
Transportation & Logistics
Why 
Choose Softkingo

for mobile

App designing Services?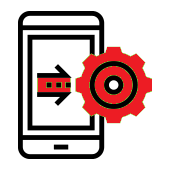 Experience of Developing 800+ Apps Design
30-Minute Free Consultation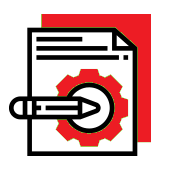 10+ Expert iOS Developers
Agile Development Methodology
Frequently Asked Questions
How do I hire app designers?
To hire expert app designers, simply contact us and tell us your idea. One of our representatives will contact you and understand your needs. After understanding the project, we will provide you with a list of our experts who are available for hire. You can interview them and choose the designer of your choice.
How long does it take to design an app?
The time required to design the application is determined by the type of application. Designing apps is not a one-size-fits-all process. Application design companies conduct market research, needs analysis, prototyping, evaluations, and modifications—anything involved in app design. Drawing on our experience, we have designed simple and complex applications. The application design in the first stage takes between 60 and 70 hours. After evaluation, changes must be made and the final design includes all functions including revisions, prototypes, design drawings, artwork and logos. It may take another 30 to 70 hours.
What is the difference between UX and UI design?
You just need to understand their names and you will find the difference. UX stands for User Experience which is the overall user experience while using the application. UI stands for User Interface and User Interface Design is the appearance and function of a product.
What is the cost of app design?
The cost of developing a mobile application design ranges from $2,700 to $5,000. The cost of developing mobile applications, as well as designing applications, depends on the type of application. The cost is proportional to the design time and hourly cost of the app designer. Most application development companies include the design cost in the development cost, since design is part of application development. Feel free to contact us and get a free quote for your application design and development projects.
We had to create an iOS app to calculate gas turbine performance and availability based on user choice. Softkingo has developed an app for iOS with the necessary calculation functions. It offers a simple, fast, versatile, and practical application. It was very comfortable and efficient and required minimal oversight from our side. They were flexible enough to accommodate internal preferences. Internal stakeholders are pleased with the application and the unexpected flow of the application. Independent and adaptable, Softkingo respects seamless collaboration and established practices.
Jordan Corette
FOUNDER AT TIP, UK
We hired SoftKingo to create estimates, proposals, purchase orders, and project management to web solutions for specialty roofing & metal wall company. During this project, we worked with the same project manager and the response time for any fixes was impressive. The whole team is attentive and responsive. Now our sales teams provide more accurate quotations and estimates(proposals). Now it is very easy to put together a new sales team because we have a standard working method. In short, I can say Softkingo has fulfilled our expectations.
Yousef Almutairi
FOUNDER AT DELEELA MOBILE APP, UAE
We came to SoftKingo last year to create a platform that connects over 50 people with meaningful job opportunities, allowing us to list events and build a useful database.
Priyanka Gothi
FOUNDER AT WISEATWORK, INDIA