Web application development company
Are you looking for the best web application development company? We design and develop web applications for various industries. We provide end-to-end web application and custom application development services including technology consulting, custom application development, e-commerce solutions, CMS web applications, and web portal development.
A business-centric web application
Softkingo Technologies is a dedicated web application development company that has developed top eCommerce-based web applications such as Syar, Hues Hub, and Florist One. With a dedicated web app, you can automate your business challenges and solve complex problems.
Our custom web design and application development provide a high degree of usability, scalability, and compatibility, coordinating the user experience with different browsers and devices. The three main parts of custom web application development are planning, physical development, and maintenance. Our web application developers guarantee an ideal partner for every party.
Web application development services

A cross-platform application
Do you want an app that works on both web and mobile platforms? Our web application development company develops web and mobile applications that run on the operating system, be it Android, iOS or Windows and provide the best user experience. These apps work on all devices to help you increase your brand reach and audience engagement.

Custom web application development
Do you want to use artificial intelligence or integrate functions specific to your business needs? We, a leading web application development company, develop web solutions that address business challenges in healthcare, banking, retail and manufacturing. We make sure that the web solution fits your business needs. Dedicated web apps make your business operations work.

E-commerce solutions
Do you have e-commerce? Our web developers have developed over 10 e-commerce apps like Lacy, Sayyar, Florist One, and Hues Hub. We have developed commercial e-commerce solutions with complete portals, cart, and product solutions, plus secure payment gateway integration. We make sure that all the features we integrate run your e-commerce business smoothly.

Web portal development
Do you have a business that needs a web portal? Whether it is a startup or a company, we understand the business goals online. To increase your business, we are developing platforms to easily communicate with customers. We develop B2B and B2C portals, suppliers, and businesses such as shopping, hiring, marriage, dating, mail, and many other web portals.

Custom CMS Web Development
Does your content management system have security issues or corporate security requirements? Need advanced features? Jackal is one of our recent projects where we designed and developed a custom content management system for the client from scratch. The result is that we create an ideal CMS framework based on the needs of your business and of which you are the sole owner.

Technology consulting
Are you interested in learning more about the technical resources your business may need? We have worked with more than 1000 clients around the world with different companies. With this, we gained insight into the functional knowledge of these industries. We focus on discussing operating system, server, software, platform and technical consulting to become your reliable partner in IT field.
Looking for a web developer for hire?
Not sure about how to find the best web application developer for your project?
Web Technologies & Frameworks


Healthcare
We design and develop web and mobile applications for HIPAA-compliant hospitals, clinicians, and other healthcare providers. Some of our apps are Get Fit Buddy, Site Selector, and Inside PharmaFive.

Retail & eCommerce
We develop complete eCommerce apps with shopping portals, real-time chatbots, and buying guides to improve your browsing experience. Lacey (distribute alcohol) and Karco among them.

Banking & finance
We also develop enterprise software applications such as asset management, point of sale, and peer-to-peer payments, and crypto wallet applications. We have developed apps like PayNow for Stripe and Pocket Wallets.

Travel & tourism
We create customized travel apps with features like virtual reality tours, augmented reality navigation, payment gateway, reservation system, and e-ticket. Picnic (cabin reservation) and TravelCutter are some of our top apps.

Entertainment
We develop social media and entertainment apps with features like video streaming, brand management, and AI chatbots. We have developed the Swype and Singing Telegram dating app.

Education & e-learning
We have developed smart learning application solutions such as audiobooks and Japanese counting. We also develop 3D book reading applications, learning management systems.

On-demand
We have developed many customized apps like Glowo, JobBizob, Dhav, and Jabol. These apps are combined with features like real-time tracking and order planning.

Real estate
We develop applications for the real estate sector: the web with functions such as documentation, rental management, property management, and property exchange. Some of our apps are Reposit.
Can't see your field here?
Don't worry, we also serve other industries. Tell us about the industry you are in and we'll make the process forward.
Our
Web App Development

Process Steps

 
Analysis of Requirements
Our expert developers will start your project by analyzing your idea and finding solutions to achieve your goals. We also believe in app optimization hence we will bring you the best optimization ideas to further improve your app.
Architectural Design
Once we have successfully discussed your idea, we move on to designing wireframes for your project. This is not the final design but just a plan and any suggestions from you would be greatly appreciated.

UI / UX design
Once the wireframes are ready, our team of highly skilled designers will complete the project to design the best and most interactive UX / UX according to your mobile application needs.

Development
The interactive user interface must be combined with flawless functionality for any industrial application to succeed. So, once the design is complete, our dedicated team of developers will be involved in developing business models for your app.
Testing
We don't want our customers to worry about mistakes. Therefore, once the development phase is complete, each unit is individually tested by our quality assurance team to ensure they are error-free.
Deployment
Congratulations! Everything is ready and it's time to hit the start button. Once our quality assurance team approves the app, we will release it to the App Store.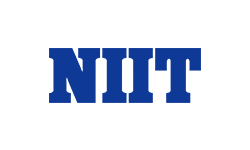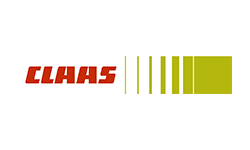 Questions about mobile application development
What are the steps for hiring dedicated web application developers?
Firstly, our sales manager analyzes your needs and understands exactly what you are looking for, such as mobile applications, custom software or web design services. Then we select the candidates so that you can easily pick a team. We will send you the pre-selected CVs for the final selection process. If you are not satisfied with the software, we send you some additional options to choose from based on your needs. When you give us the final confirmation and have read the terms of service, we will have our first meeting to connect you with the web design and development team.
How much does custom web application development services cost?
We have highly qualified and experienced web developers who have worked on many projects and have at least 4 years of experience in their fields. Because of this, our web application development company charges $ 35 an hour for our services. This includes web development, design, quality control, and product deployment to your server.
Will you sign a confidentiality agreement with me?
Yeah. As a leading agency in developing web applications, protecting your intellectual property rights is one of our top priorities and part of the company's business. All employees of our custom web application development company sign a legal agreement, stating that they have not disclosed any confidential information of our clients to anyone. Additionally, we make sure to only share information about your project with relevant people and give them limited access if needed. This helps us keep your app idea private and make sure your information is in safe hands.
Do I want to be a part of the app development process?
If you can. Actually, our web application development company provides the best incentive for our clients. We create web applications on our servers and provide you with authorization codes and credentials. So you can log in and follow the development progress of your website's continuous flow.
We provide you with a Project Manager to help you communicate the development process and your needs. You can also contact the rental developer directly via email, Skype, base camp, and phone call
What if I need changes to the web application after the development process is complete?
Depending on the changes you make to the services you choose on your order, members of our dedicated team will answer your questions and assist you accordingly. Also, if you need any changes during the development process or even launching the app, just contact the developer directly to get the same.
We had to create an iOS app to calculate gas turbine performance and availability based on user choice. Softkingo has developed an app for iOS with the necessary calculation functions. It offers a simple, fast, versatile, and practical application. It was very comfortable and efficient and required minimal oversight from our side. They were flexible enough to accommodate internal preferences. Internal stakeholders are pleased with the application and the unexpected flow of the application. Independent and adaptable, Softkingo respects seamless collaboration and established practices.
Jordan Corette
FOUNDER AT TIP, UK
We hired SoftKingo to create estimates, proposals, purchase orders, and project management to web solutions for specialty roofing & metal wall company. During this project, we worked with the same project manager and the response time for any fixes was impressive. The whole team is attentive and responsive. Now our sales teams provide more accurate quotations and estimates(proposals). Now it is very easy to put together a new sales team because we have a standard working method. In short, I can say Softkingo has fulfilled our expectations.
Yousef Almutairi
FOUNDER AT DELEELA MOBILE APP, UAE
We came to SoftKingo last year to create a platform that connects over 50 people with meaningful job opportunities, allowing us to list events and build a useful database.
Priyanka Gothi
FOUNDER AT WISEATWORK, INDIA