Software Development Company
Complex business operations? Do you want to automate it? Are you looking for the best mobile software development company that can help you find the best solutions? We design and develop customized web business software solutions and applications for medium and large businesses.
Optimize all Business Processes
Do you want to transform your business by automating your business activities, properly planning resources and increasing efficiency? Do you want to develop a central system to customize and manage SCM, ERP, CRM, HRM and POS for your business? A custom software solution will do exactly what you need.
SoftKingo Technologies is a leading custom software development company in the United States providing enterprise software development services for enterprise application development. We have served over 200 clients, from growing startups to Fortune 200 companies.
Our company has successfully delivered more than 400 projects such as business development software, cloud software, mobile apps, mobile web apps, and web portals. We use advanced IT concepts such as artificial intelligence, machine learning, AR/VR, blockchain and the Internet of Things in software engineering projects.
Custom Software Development Services

UX UI Design Development
Without proper UX UI design, user experience is seriously affected. Our design team develops easy-to-use software products with pixel-perfect designs that are interactive and tailored to your display needs.

Enterprise Development
Do you need a business solution that meets all your business needs? Our team of developers develop secure ERP software and enterprise mobility solutions that lower operating costs, increase productivity, and increase employee efficiency.

Software development
Having trouble with outdated IT solutions that are slowing down your development? We develop customized software solutions, cloud software, applications, e-commerce websites, portals and content management solutions that simplify your business operations.

IT Consulting Services
Do you need advice from someone with technical expertise to understand your IT needs? We will give you technical advice on product design and concept, cloud software, cloud consulting, IT strategy, and help you plan your resources.

Software testing and quality control
Bug fixes will exacerbate problems rather than solve them. Our Quality Assurance team provides essential application testing services to ensure that your custom software runs well on all devices and meets your expectations.

Offshore software development
Do you want to develop affordable software? Consider outsourcing software development. Assign our experienced software developers to work on your project and create innovative business solutions to your business problems.
Are you looking for a software development company to help you simplify complex daily operations and drive digital transformation?
Explore 

i

Pad Apps
Developed By Us
Trovit  (Real Estate App)
Trovit Homes finds homes and apartments for rent and sale on thousands of different websites and brings them to you in one place. This way you can be sure to find your dream home no matter how hidden it is. Easy, convenient and fast. This is our promise.
Filters to find the right home
Trovit Homes allows you to filter your search results to find properties that are right for you. You can choose from a (serious, long) list of other criteria by city, neighborhood, area, price, size, number of bedrooms and bathrooms, etc.
Discuss Your App Idea With Our Experts Now
We Develop Software Using These Technologies


Artificial Intelligence (AI)











Transportation & Logistics





Software Development Steps
Steps 01
Planning and needs analysis
In the first step of the software development process, we collect information about the desired product. We do this to understand your project requirements and plan requirements. We also check the feasibility of the project and then develop a project plan.
Steps 02
Design
The next step in the software development cycle is to design the product according to your business needs. Our designers will create the interactive wireframe, display layout, front layout frame, logo and other essentials for the final product.
Steps 03
Development
Then our enterprise software developer team starts creating the software by writing the code. Our team uses a rapid development methodology that speeds up the product development process and reduces costs. We build a product from scratch according to your needs.
Steps 04
Testing
Now is the time to make sure that your software product is 100% bug-free. Our Quality Assurance team performs tests at every stage of development and eliminates any errors or errors if any. We use various testing tools to ensure that the software is working properly.
Steps 05
Deployment and maintenance
We publish the product on the correct server for customers to test and use. It is important to maintain and update the software from time to time to adapt to changing trends. That is why we also provide maintenance and technical support.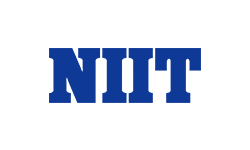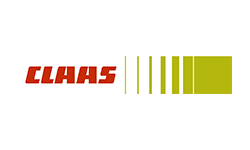 Frequently Asked Questions
Can you provide documents for my costume? Do I own the code?
Yes, we provide the complete documentation for the mobile application or solution we are developing for your business. At the end of the project, you own the code for your own app or mobile solution. Our software development engineers do not claim to have authority over written code.
How to communicate and train a contracted software application development team?
We believe in supporting our customers every step of the way. When web development, software development, or a business application continues, your feedback plays an important role. It helps us to stay on the same page, to give you what you expect. You don't need to talk to the entire development teams. We will provide you with one point of contact: the project manager. The PM will assist you in the development process and can explain your needs to you. Additionally, you can also contact the assigned developers directly via email, Skype, Basecamp, and phone.
What if you are in a different time zone? How will you contact me?
Time zones have never been an issue for us as we have always been a part of global outsourcing. We take care of the convenience of adapting our dedicated teams' schedules to your local business hours. If not, we will do our best to overlap the normal hours by at least 2-3 hours with your time so that there is effective communication between you and the dedicated developers. We work according to the client's local business hours to achieve project goals, deadlines and milestones.
What if I need to make changes to the project after the development process is complete?
Depending on the type of changes you want, our expert team will answer your questions and help you accordingly. In addition, if the development process is still in progress or the solution is not uploaded to the server, you can directly contact your project manager or developers if you need any changes.
We had to create an iOS app to calculate gas turbine performance and availability based on user choice. Softkingo has developed an app for iOS with the necessary calculation functions. It offers a simple, fast, versatile, and practical application. It was very comfortable and efficient and required minimal oversight from our side. They were flexible enough to accommodate internal preferences. Internal stakeholders are pleased with the application and the unexpected flow of the application. Independent and adaptable, Softkingo respects seamless collaboration and established practices.
Jordan Corette
FOUNDER AT TIP, UK
We hired SoftKingo to create estimates, proposals, purchase orders, and project management to web solutions for specialty roofing & metal wall company. During this project, we worked with the same project manager and the response time for any fixes was impressive. The whole team is attentive and responsive. Now our sales teams provide more accurate quotations and estimates(proposals). Now it is very easy to put together a new sales team because we have a standard working method. In short, I can say Softkingo has fulfilled our expectations.
Yousef Almutairi
FOUNDER AT DELEELA MOBILE APP, UAE
We came to SoftKingo last year to create a platform that connects over 50 people with meaningful job opportunities, allowing us to list events and build a useful database.
Priyanka Gothi
FOUNDER AT WISEATWORK, INDIA