On-demand App Development Company
Make Your day to day business processes Digitise and simplify with best-in-class on-demand application development services. We design and develop on-demand native apps like Potafo (food delivery app), Hopin (taxi booking app), etc. for Android and iOS Platform. We help you overcome your digital and IT challenges, and meet all your digital needs.
Leading On-demand Application Development Company
By tailoring unstoppable software solutions based on the specific needs of your industry, at Softkingo we have created one of the best online platforms to display your extensive catalog and provide online services hassle free and be able to operate in the cloud of hassle.
By providing you with award winning mobile app development and on-demand clone app development services, we ensure that the product is not only the best for you but also helps you increase your profit margin. Moreover, we have a group of certified designers and developers who are well versed in designing and developing end-to-end encrypted software solutions for all types of iOS and Android devices.

3+
Years of Experience we have in Mobile App Development, and Design
40+
Our Certified Designer, and Developers, who believe in better results.
150+
We Delivered already App & Web Development and Design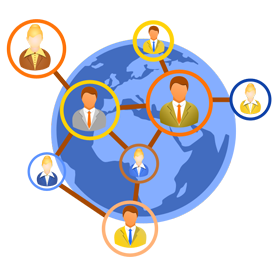 50+
Our world-wide Happy
Client 
Key Features of On Demand Solutions

Booking unit
Allow users of the application to make booking for a service whether it is a taxi, salon, courier or any other service. With one touch, users can book the service on demand.

Scheduling bookings/requests
Give users the ability to schedule the service based on the required time and day. They can schedule the service a day or a week in advance by entering the exact date and time.

In-app payments
With multiple payment options such as online banking, e-wallets and credit/debit cards, allowing users to pay for their orders using safe, fast and secure payment methods.

Ordering on-the-go
With one or two clicks, users place an order for the desired service or product. Choose from a range of on-demand services/products, this feature helps users to place orders on the go by filling in the required details.

Follow up on orders
Once users place the order for the service/product, allow them to track the order status with real-time updates. In fact, users can check the estimated arrival time of the service provider.

Real-time calls and messages
The real-time calling and messaging feature allows passengers and drivers to easily communicate in case of questions or confusion.
We Create On-demand Apps for These Categories
TAXI BOOKING
Build your own custom cab booking app like our developed Hopin.
Food & Restaurant
Build a food delivery app like Potafo for food
startup.

Grocery Delivery
Make a grocery or alcohol ordering app like Bevy for your business.

Courier
Build Uber for package or courier delivery app like our Pidge.
Laundry Services
Build your own on-demand laundry app like we built EasyClean for laundry & dry cleaning services.

MAPS & NAVIGATION
Map & navigation apps act the same way. You input directions, follow them to your destination.
Logistics
Create your on-demand trucking, parking spot finder, or fleet-management app.

Laundry Services
Build your own on-demand laundry app like we built PickMyLaundry for laundry & dry cleaning services.
Real Estate
Real estate apps are mobile app aimed at making process of property transactions easy
Health & Fitness
Build your own on-demand health and fitness apps like on-demand doctor apps.
Beauty/Salon
Make your own on-demand beauty salon app for makeup, haircut, massage therapy.

Home Cleaning
Build your own house services apps like on-demand home cleaning, etc.
Platform
Libraries
Architectures
Database
Platform
| Languages | Lastname | Integrated Development Environment |
| --- | --- | --- |
| Swift Programming Language | Objective C | XCode |
Libraries
 
 
 
 

AF-networking

Alamofire

Kingfisher

Fabric

Charts

Google Map

Firebase
On-demand application development process
With the ever-changing digital market, the demand for on-demand mobile applications is increasing. Therefore, it offers on-demand custom application development services, adhering to a rapid and standardized end-to-end application development methodology. All our development stages, from design to final release, are performed entirely in-house, ensuring the security of all your data.
Understanding Business Requirements
Based on your specific strategic goals, our experienced strategists plan an ideal strategy, after which the application will be developed to turn your idea into a successful and results-oriented product.
UI/UX Designing
Beautiful designs are created to make the app intuitive, easy to use and interactive so that your app can provide a smooth and seamless user experience. Each layout is thoroughly tested to ensure that it has the correct layout, icons, buttons, etc. shout out.
Back-end & API Development
This is the stage where the actual coding and application of the application are covered. Our certified developers and programmers develop the mobile API, back-end and front-end and thoroughly test the application for bugs and other technical issues.
Testing and Launch
With the launch phase, the application is activated. We help you run your app on different app stores, such as Google Play (Android) and Apple App Store (iOS), allowing users to download and access the app.
Why are our apps different?

Feature rich app
After extensive study and brainstorming, feature-rich end products are created to provide maximum convenience to the users of the app.

INCREDIBLE DESIGNS
The great user experience and amazing design built into Softkingo makes the app unique on its own.

highly scalable
Applications are highly scalable and can be scaled up or down at any time based on business needs. In addition, features can be easily added or removed.

100% customizable
Our apps are 100% customizable and can be customized according to your needs. You can place your company logo anywhere and manipulate font sizes, theme colors, and more.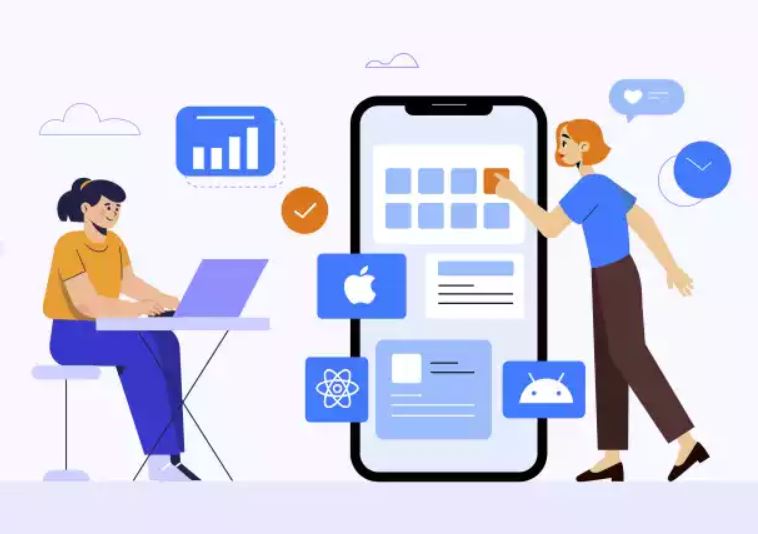 Reasons To Choose Softkingo
At Softkingo, you get the best and most powerful mobile apps. Complete applications are designed to meet the specific needs of your business. Outperform all your competitions and rise faster with our customizable clone ready app development services. If you really want to move forward towards success, contact us quickly.
Trustworthy
We act confidently and ethically according to what we are told and try to match our actions with what we do.
Excellence
Innovative, high-quality software solutions are provided to exceed customer expectations and set industry standards.
increase security
Rest assured that you partner with us as all your data remains confidential as we strictly follow multi-layered security protocols.
24x7 support
Our developers provide dedicated support even after creating the mobile app to solve technical issues.
Frequently Asked Questions
I want to protect the idea of ​​the application on demand. How do you suggest doing this?
At Softkingo, we understand that your app idea is your own creation and needs to be kept safe. That's why we have signed a Non-Disclosure Agreement (NDA) which states that we are legally obligated to protect all proprietary rights during and after working with your company. Do not spread the information.
Do you provide documentation for the solution?
Yes, we provide full documentation of the applications or on-demand solutions we develop for your business.
The customer owns the code. Everything Softkingo Technologies offers is engineers of the highest caliber and respect for intellectual property. All developments made by Softkingo Engineer are the property of the customer.
How skilled are your developers in developing on-demand applications?
Our skilled developer team is experienced in developing more than 10 on-demand apps. In fact, these apps have been covered by major websites like TechCrunch, BBC News, and Huffington Post. We have also received good feedback from customers on how our services can improve their on-demand services. Therefore, our developers have special expertise in developing on-demand applications for multiple categories.
What are the best on-demand apps you have developed?
Some of our best on-demand apps are:
Potafo - (more than $1.2 billion raised)
Hopin - (covered by TechCrunch)
You can check out our on-demand range of apps for more details.
Can you give me an idea of ​​your contract model for on-demand mobile app development?
We are committed to guide you on the type of model that best suits your project needs. You can choose from the following contract templates at your discretion.
Dedicated Team Model: There is a whole team of on-demand app developers, UX/UI and QA designers, who will work with dedication on your project. The team will be managed by your only point of contact: the project manager.
Fixed Price Model: After you have determined all the requirements, features, specifications, terms and costs, you are required to pay the fixed amount as scheduled. We will make sure everything goes as planned.
Hourly Pricing Model: Hire an on-demand developer of your choice based on experience and project requirements. You are paid for the hours the developer will work on your project. You communicate with the developer yourself, which allows you to easily incorporate changes.
On-site team model: Upon request, we will help you put together a team that will work on your premises, allowing you to interact with them as often as you wish and manage the entire process.
How can I communicate my requirements to developers? 
You can connect your requirements to a specific point of contact, which will communicate with the designers and developers. In short, a single point of contact will take care of your needs and keep you informed.
How will you inform me of my progress?
At Softkingo, we believe in complete transparency throughout the process. The designated focal point will manage the entire process and its details. He will keep you informed of the progress and will provide you with information according to the agreed method of communication.
Will my on-demand app be sent to the App Store and Play Store?
Yes, we will send your app to the Appstore and Play Store. We are familiar with these procedures and will give you proper guidance throughout the process. We are committed to making the app reach the Appstore and Play Store as soon as possible.
We had to create an iOS app to calculate gas turbine performance and availability based on user choice. Softkingo has developed an app for iOS with the necessary calculation functions. It offers a simple, fast, versatile, and practical application. It was very comfortable and efficient and required minimal oversight from our side. They were flexible enough to accommodate internal preferences. Internal stakeholders are pleased with the application and the unexpected flow of the application. Independent and adaptable, Softkingo respects seamless collaboration and established practices.
Jordan Corette
FOUNDER AT TIP, UK
We hired SoftKingo to create estimates, proposals, purchase orders, and project management to web solutions for specialty roofing & metal wall company. During this project, we worked with the same project manager and the response time for any fixes was impressive. The whole team is attentive and responsive. Now our sales teams provide more accurate quotations and estimates(proposals). Now it is very easy to put together a new sales team because we have a standard working method. In short, I can say Softkingo has fulfilled our expectations.
Yousef Almutairi
FOUNDER AT DELEELA MOBILE APP, UAE
We came to SoftKingo last year to create a platform that connects over 50 people with meaningful job opportunities, allowing us to list events and build a useful database.
Priyanka Gothi
FOUNDER AT WISEATWORK, INDIA