Do you want to develop an app for iPad?
As a leading iOS app development company, we design and develop customized iPad apps for various industries. We have developed more than 1000 iOS apps for different platforms like iPhone, iPad, and Apple Watch.
Why Softkingo 
aBest iPad Development Company
Softkingo is an enterprise mobile app development company known for guiding, developing and designing custom iPad apps, as guaranteed by the Apple App Store. Our native iPad app development is simple and effective to meet all of your business needs.
Struggling to streamline business processes? Managing data manually or through traditional DBMS? Do you want to develop an app for your training, games, or any other startup?
No matter how complex or simple your requirements are, we use technology and logic to create and deliver iOS solutions for the iPad platform. We develop iPad apps that provide value-added user engagement and data security for your business.
Our company has a team of experienced iPad app developers who are familiar with the current iPad application framework and app development process from idea validation to product launch. We make sure that your project is delivered on time and within your budget. Would you like a free consultation with our iPad app specialist?
Hire iPad app developers
Create your iPad development team now
We offer
Best app development services for iOS

IPad app testing/scalability
Well, you need an iPad app that is 100% error-free and works natively. We understand this and do only what is necessary. Our quality assurance team rigorously tests each application and ensures its performance before launch.

IPad application design
Need pixel-perfect and easy-to-use app design? As one of the experienced iPad app design and development company, our iPad app designers create interactive layouts after telling you what's on your mind.

Business application development for iPad
Are performance monitoring or customer service issues not equal? We are an iPad app development company that develops business applications to solve all business problems through a scalable development environment.

IPad support and maintenance
Are you facing technical problems after publishing the application? We provide a 3-month application maintenance service. From application maintenance, we support the development of your own mobile application for the iPad life cycle.

Native iPad App Development
Do you have an idea to start or want to automate your business activities? IPad native app development is the solution for you. We develop technical iPad application solutions tailored to your needs, using Xcode, which is also compatible with all iOS devices.

IPad migration
Want to migrate website, website, blog, excel sheet, Android or iOS app to iPad app? We turn everything into apps. Our experienced application developers have managed over 100 such business projects and turned them into native apps.
Explore 

i

Pad Apps
Developed By Us
Fitify (Workout Routines & Fitness App)
Fitify is your ultimate full body workout app to lose weight, burn fat, build muscle & strength. With over 900 exercises in the work out app, your daily workout routines are always fresh, fun & effective! Work out anywhere, anytime using any fit tool. No equipment required, but if you have one - take advantage of it!
With us, you can workout using only bodyweight training (no equipment!). However, we also include Workouts and Plans with equipment and tools.
Our iPad
 App Development

Process Steps

 
Needs analysis
Get to know our clients
Understand customer requirements
Suggest the right solution

Wireframing & Designing
Create a template
Create a wireframe for each screen
Design after customer acceptance
Application development
IPad app developers are getting started coding
Design key sections using Xcode
Finish according to customer reviews
Test and Deployment
Make it 100% error-free
Obtaining the final approval of the client
Publish the iPad app to the Apple App Store
Platform
Libraries
Architectures
Database
Platform
| Languages | Lastname | Integrated Development Environment |
| --- | --- | --- |
| Swift Programming Language | Objective C | XCode |
Libraries
 
 
 
 

AF-networking

Alamofire

Kingfisher

Fabric

Charts

Google Map

Firebase
Discuss Your App Idea With Our Experts Now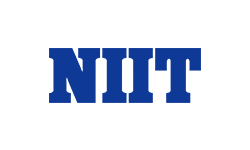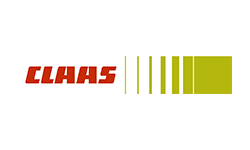 Frequently Asked Questions
For custom iPhone app development or iOS app development, we frequently get these questions.
How much does iPad app development cost?
The cost of developing an app on an iPad depends on several factors. You have to take into account the number and complexity of the jobs, the time to develop the jobs, and the hourly rate for the developer. The following equations can help you calculate the cost of developing iPad apps:
Development Time x Hourly Cost = Total App Development Cost
Would you like to help me download my app to the AppStore?
Yes, as we are a leading iPad app development agency, we have already uploaded more than 500 iPad apps to the AppStore. We are very familiar with the implementation process and Apple's guidance. We will contact Apple representatives and fully implement your application with complete documentation.
Do you provide maintenance and support after developing the iPad app?
Yes, we offer 3 months of free technical support. If you are having technical issues accessing your app, our support team will guide you. In fact, we will hire a dedicated iPad app developer to do this for you.
Can you help me if I also want to develop apps on other mobile platforms?
Of course. We design and develop custom native apps on Android and iOS platforms or web apps with complete user experience / user interface. If you are considering developing on any of these platforms, let us know in the contact form.
Are iPhone and iPad apps the same? Do I have to have separate apps for each?
No, they are different. Actually, there are 4 types of apps for iOS (mobile devices):
iPhone apps only: only works on iPhones.
Special iPhone apps: Designed for iPhone, but can work on iPad with iPhone compatibility mode but with limited functionality.
IPad App-Only: Only works on iPad.
Universal Apps: Works on iPhones and iPads.
Depending on your needs and type of user experience, you can develop a separate app for each development platform or global app for both platforms. If you have any doubts about this, our app consultants are here to help, just contact us and let us know about this app idea.
We had to create an iOS app to calculate gas turbine performance and availability based on user choice. Softkingo has developed an app for iOS with the necessary calculation functions. It offers a simple, fast, versatile, and practical application. It was very comfortable and efficient and required minimal oversight from our side. They were flexible enough to accommodate internal preferences. Internal stakeholders are pleased with the application and the unexpected flow of the application. Independent and adaptable, Softkingo respects seamless collaboration and established practices.
Jordan Corette
FOUNDER AT TIP, UK
We hired SoftKingo to create estimates, proposals, purchase orders, and project management to web solutions for specialty roofing & metal wall company. During this project, we worked with the same project manager and the response time for any fixes was impressive. The whole team is attentive and responsive. Now our sales teams provide more accurate quotations and estimates(proposals). Now it is very easy to put together a new sales team because we have a standard working method. In short, I can say Softkingo has fulfilled our expectations.
Yousef Almutairi
FOUNDER AT DELEELA MOBILE APP, UAE
We came to SoftKingo last year to create a platform that connects over 50 people with meaningful job opportunities, allowing us to list events and build a useful database.
Priyanka Gothi
FOUNDER AT WISEATWORK, INDIA