Website Redesign to improve SEO Ranking – Key Points to Avoid Big Drops in Your Rankings
Designing a new website can be an unsettling experience for many website owners. They are afraid of losing their search engine optimization (SEO) ranking. As you know, SEO helps standardize your requests, contribute to organic traffic flow and increase revenue.
However, for potential customers, their first impression will be determined by the design and appearance of your site i.e. User Experience (UX) design. The most compelling reasons to consider reviewing your website may be:
Rebranding your company
Internet exchange
Integrate a better content strategy
Make your website mobile friendly
Switch to the new web technology
Your competitors have adapted to the changing environment
The silver lining is that better UX design can impact SEO.
You can now optimize websites with SEO without losing anything! Please read to find out more in this article.
You can now contact our team for free SEO quotes and website redesign.
How to redesign a website without losing SEO?
To improve the usability and user experience of your website to attract more customers, you need to update your website. It will make your business website attractive and up-to-date and your customers will be satisfied.
So you can generate more leads and watch your business expand. Here is a quick overview of the steps to help you redesign your website without losing SEO.
List your pages
You need to track every page on your site. Every page is an asset to you, especially in the area of ​​search engine optimization.
Here are some of the basics you need to know when reviewing your websites:
The number of pages on your site
How many links are there on your site?
Photos, videos and other documents are available on their website
How many levels of content does the site have?
For your convenience, here is a list of useful tools that can help you put together the web pages that you desperately need when redesigning existing web pages:
Use a Test Site
Use your own sitemap
Use the Google index for your website
Use Google Search Console
Use a test site
After carefully reviewing the previously used website, the next step is to design the version you have on your company website.
If you are reworking the site and do not want to be penalized for SEO, it is recommended to give it a try. Test sites are only beta sites or development sites. This is a new development environment for you.
The main reason to use a test site is to prevent search engines from crawling and indexing an incomplete copy of your site. Also, it would not be ideal to allow users to browse the web during the redesign. This is why it is important to prevent the test site from being indexed.
Review your redesigned website
You should define new features on your existing website to avoid adding SEO issues.
You can achieve this by changing the color scheme of tags and spacing between HTML elements. Also, you may decide to do a full SEO check for the website redesign.
However, a simple change in the content can dramatically change your SEO rankings. Therefore, you should be careful while editing its contents.
Set up a 301 . redirect
A 301 redirect can help you move your old website to a new URL that you want to use.
If you don't redirect old pages to modern pages, it can be difficult to design new websites to maintain your SEO. The main reason why 301 redirects are used is to inform search engines that this is a permanent redirect. Therefore, it is necessary to make sure that nothing is lost, so do not skimp on this step.
Activate the redesigned website
When you have finished redesigning your website to make it visible to users, it is time to launch your new and improved website.
Usually the developers are the ones who create your new website, but you need to make sure that the website works. It's best to make sure your new site doesn't disappear from search results.
Make sure to set up your own tracking codes and data collection like Google Analytics, heat maps, social media pixels, etc. The ideal time to launch a new website is when you expect less traffic.
Check Robots Information
The robots.txt file contains a specific link to the sitemap of the new site.
Once you create an updated sitemap in your robots.txt file, make crawling, indexing, and searching the web as easy as possible for search engines. So make sure you don't accidentally prevent important pages from being indexed.
If you want to prevent certain landing pages from being indexed, be sure to check them out right away.
Configure the search console
Submit the XML sitemap and URL to Search Console. Search Console.
When you submit your site, you are sure to rank your site on the SEO search engines. Installing Search Console will allow search engines to index your new website faster and more efficiently.
Track SEO performance change
Once your website is up and running, you should see information about ratings, conversions, and performance.
When you watch, you can see significant fluctuations in the first days after activation. This means that you may see a significant decrease or a significant increase. It may take a few weeks to improve your ranking. Making changes to your website will not immediately increase your SEO rankings. So you have to be patient.
Significant negative edits are often the result of changing content or not using the right design and SEO techniques. Therefore, it is necessary to take corrective actions to have a positive impact on the redesign of the site. If your business has been performing poorly for a long time, it's time to start planning corrective actions.
Check out this comprehensive and comprehensive checklist on redesigning your website to make your work easier.
Complete a website redesign without losing SEO
Websites play an important role in attracting customers. Comparing the user experience with SEO is entirely a management decision.
Although the above site does exceptionally well in SEO, it does not do well in UX style; It's a great idea to consider redesigning your site for the following reasons:
Mobile users are five times more likely to give up if a website isn't designed for mobile devices.
If it takes more than three seconds to open a site, 40% of visitors who leave it will see it.
Every dollar invested in UX generates a profit of $100 (ROI equal to 9,900%).
When redesigning your website, you will encounter a variety of issues such as connection process, missing metadata, inability to perform redirects and such content.
In this case, a professional SEO and web design company like Softkingo can help you in many ways, from providing one-on-one consulting to implementing your website redesign strategy.
Anupam Singh is a Technical Content Writer at Softkingo who is a curious learner and closely follows the latest developments in technology. She adds value to her writing and helps companies build a healthy online presence through engaging, informative, and shareable blog posts. She loves to master new skills to improve and make her writing more effective and trend-setting.
About Us
We are a Web/Mobile app development/Digital Marketing company with a focus on helping our customers achieve great results across several key areas.
Request a free quote
We offer professional IT services that help Business increase their organic search score drastically in order to compete for the highest rankings even when it comes to highly competitive keywords.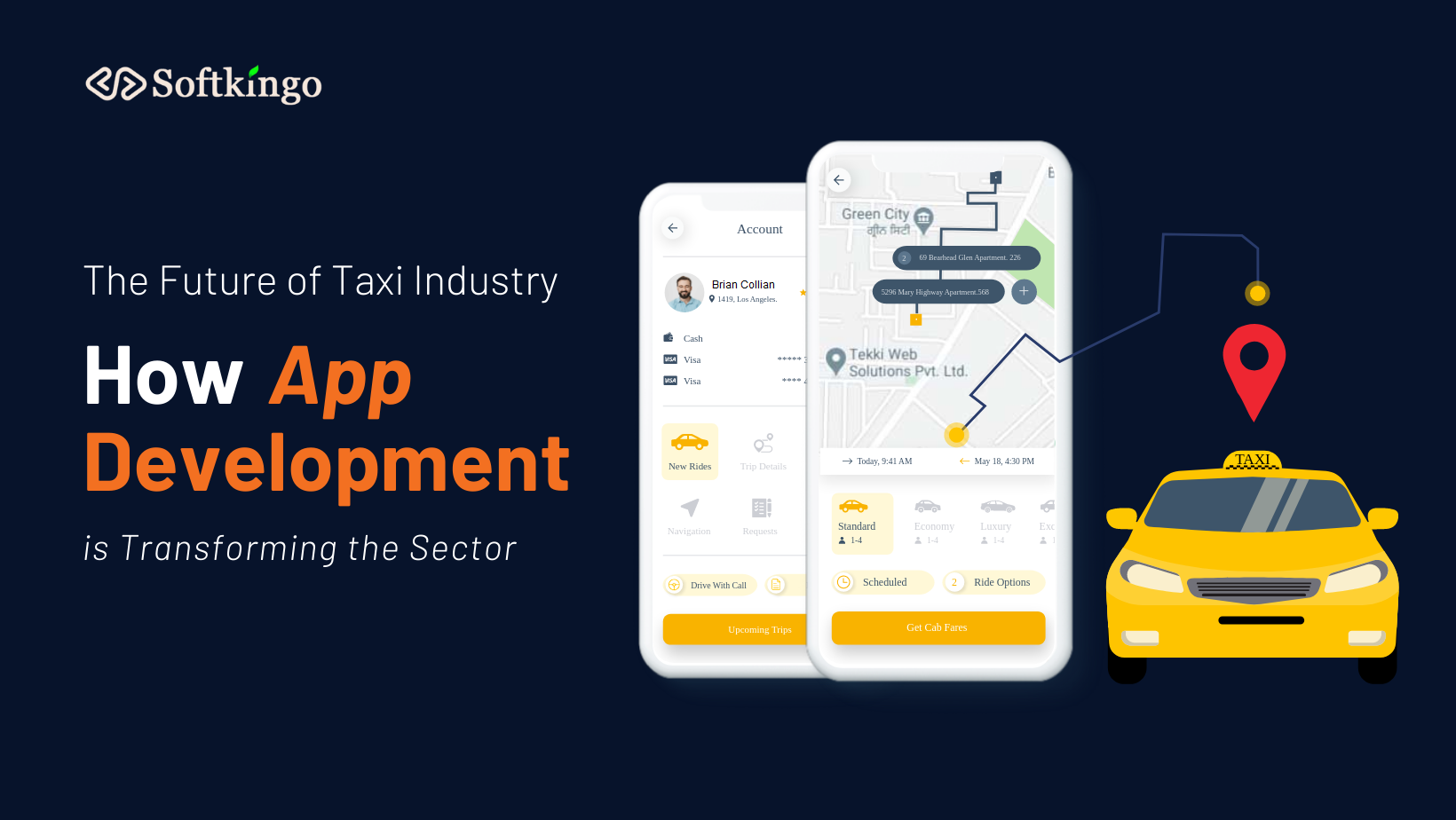 In recent years, the taxi industry has experienced a significant transformation, thanks…
[easy-share counters=1 counter_pos="inside" native="no" hide_total="yes" fullwidth="yes" fullwidth_fix="100"]