Are you eager to create a road trip or route planning app? If yes, then this article is for you. Gone are the days when people have to depend on strangers to get the right direction. These days, no one has the time to stop and ask for guidance. With the invention of advanced technology and smartphone, there is no need either. Now, you can find any of your desire locations or direction of any place with the help of any mobile application that has integrated Google maps. All you need to do is enter the name of the area in your smartphone, and you will be able to see the fastest as well as the shortest possible route to you.
According to the report, approximately more than 50% of people aged 18-29 use their smartphones for navigation. This clearly shows the importance of navigation and route planning features in mobile apps. There are numerous route planning, and navigation apps are available in the market, including apple maps, Google maps, and so on. Isn't it a cool idea to integrate the route planning feature in the application? Well, the users will love this feature.
Here, in this article, we will discuss numerous apps that can get benefit from integrating route planning software.
So, check out the following list of apps that can get help from route planning.
Benefits of Route Planning in Different Types of Applications
• Taxi booking apps
Traditional taxi businesses have always faced issues in finding a rider's exact location, and so on. Also, they have to wait for the rider's phone calls to get the service. But thanks to smartphones and technology, businesses can now integrate route planning to it and find safe and fewer traffic routes instantly.
By integrating route planning software in a taxi booking app helps diverse companies to boost their business credibility as well as operational efficiency.
• Cooking gas delivery app
Nowadays, entrepreneurs are looking forward to establishing their uber-like platform to connect enterprises and cooking gas suppliers with the end-users.
By integrating route planning software in their app, they can track the user's apartment and deliver the cooking gas. You can also allow route scheduling and route building features so that users can get the service according to their preference of time.
• Event app
Integrating route planning software in event apps is indeed one of the most refreshing ideas. When a person goes to some new city or country, then he/she needs a hotel to stay in as well as food to eat someplace. Integrating Route feature helps users to know the routes from events to a nearby restaurant or any other places to visit.
For example, an event planning app named Festicket offers Festicket trips to its users. However, users are not allowed to change these routes or packages. You can enable your users to get festival tours with personalized routes.
• Healthcare app
Route planning software is an excellent blessing for apps like healthcare. Imagine a situation, and if a patient is so ill that he can't even communicate to the hospital then, route planning can help the team of doctors and nurses to reach the apartment houses of the patient and helps him.
You can create a healthcare app with a feature of routine planning to improve your user's overall experience.
• Travel app
As we all know, travel app development is in so much demand. You can integrate route planning software in your travel app so that users can plan tours and find the easiest routes right within your app. AllTrails travel app is a perfect example that allows its users to build ways of their walking tours.
Route planning implementation helps you to attract a massive number of customers in the market.
Final Words
In this article, we have discussed the app that can get benefits from integrating route planning software. This helps numerous companies all across the globe to achieve new heights of success. Integrating route planning in your app may not be that easy task. Please feel free to leave your comments below in the comment session, and we would love to hear from you.
If you are looking for a mobile app development company for your app project, then keep in touch with us.
Anupam Singh is a Technical Content Writer at Softkingo who is a curious learner and closely follows the latest developments in technology. She adds value to her writing and helps companies build a healthy online presence through engaging, informative, and shareable blog posts. She loves to master new skills to improve and make her writing more effective and trend-setting.
About Us
We are a Web/Mobile app development/Digital Marketing company with a focus on helping our customers achieve great results across several key areas.
Request a free quote
We offer professional IT services that help Business increase their organic search score drastically in order to compete for the highest rankings even when it comes to highly competitive keywords.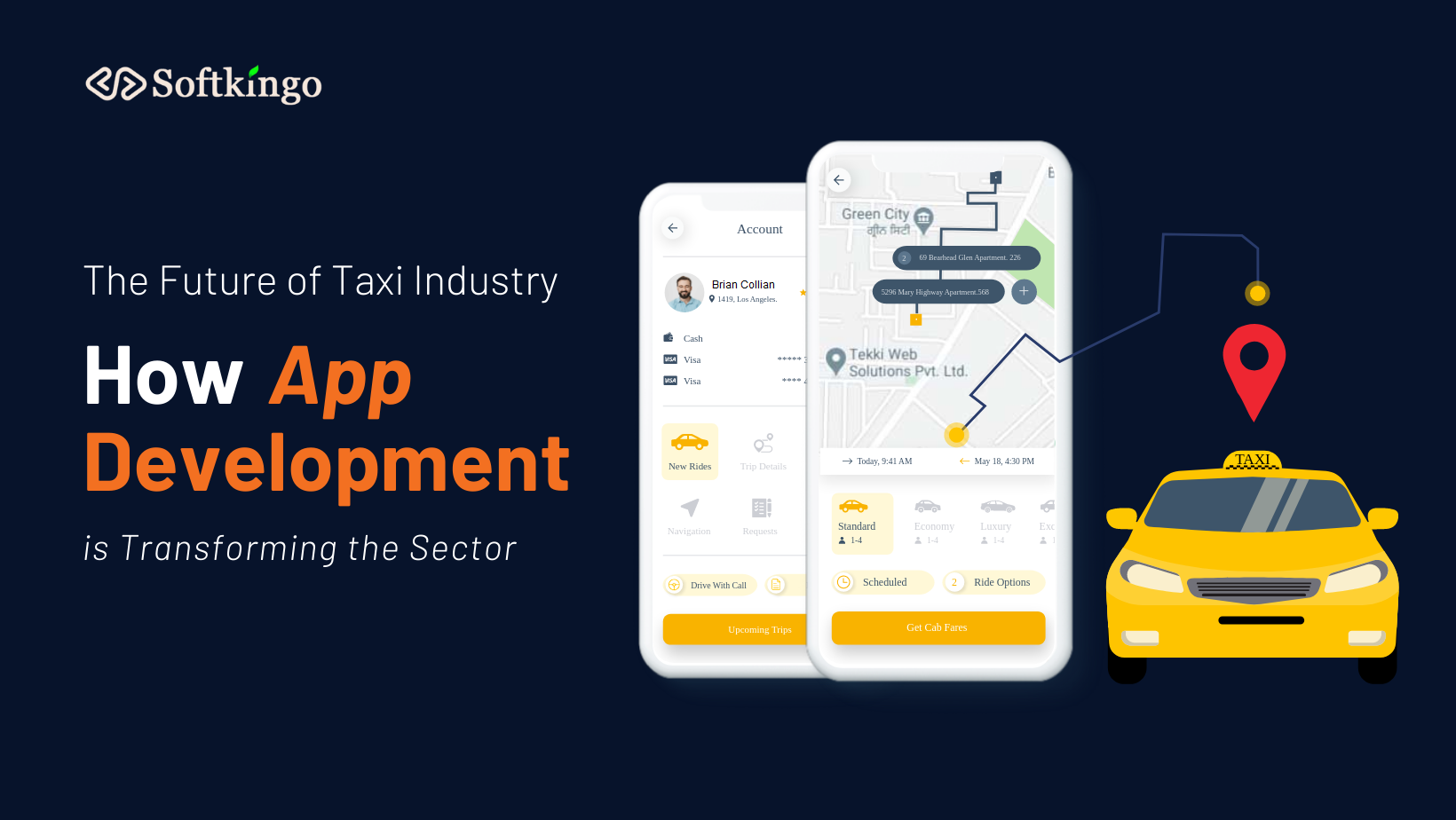 In recent years, the taxi industry has experienced a significant transformation, thanks…
[easy-share counters=1 counter_pos="inside" native="no" hide_total="yes" fullwidth="yes" fullwidth_fix="100"]