To follow the development of technologies in the world, you must follow all market trends. Technologies are innovating almost every day, increasing customer demand and directly affecting your business.
When we talk about mobile app development, we must know that technology plays an important role. There are thousands of apps available for almost every business in the market and you just need to follow the trends to make your app stand out from the stock of these apps. When you follow trends, you automatically attract a larger audience.
We know how important it is to follow trends and how important it is because, as a leading mobile app development company in India, we face them every day.
Top 8 Trends in Mobile App Development
Let's take a closer look at some of the application development trends for 2022:
1. 5G technology development
According to the mobile network operator, if you compare 4G to 5G, the speed of 5G will be up to 100 times faster. This technology is modern and can to some extent replace 4G as it makes applications faster and more efficient.
2. Electronic payment
The mobile application enables the transfer of money from one person to another quickly and securely, making payments easy and clean. Payment can be made directly to anyone's account. This reduced the risk of losing money as people ran out of cash to pay.
3. AR and VR integration
Virtual reality and augmented reality technologies have revolutionized the mobile application development industry. Both technologies improve the user experience.
4. Chat function
Chat functionality is not new to mobile apps. People have been using this feature for a long time, but today it has been renewed. Now, it is also available on websites and facilitates interaction between businesses and customers through live chat.
5. Application security
With the increasing dangers on the Internet, security systems have been improved. Malware attacks, cybercrime and online fraud are very common these days and all these powerful security systems have been developed to protect your data and privacy. Now, the accounts are protected by the two-factor authentication method.
6. Beacon technique
Beacons are devices that send information and marketing campaigns directly to the end user's mobile applications when they are within range of a beacon.
Tags are taking over the functionality of mobile applications. This technique is close to marketing.
7. Applications depend on different categories
Categories such as children's apps, foldable device apps, or industry-specific apps should be considered. For specific industries and specific categories, you should consider developing applications according to your needs.
Foldable device applications are the most prevalent at the moment. This is a very strong reason to stay tech-savvy with this particular trend of mobile apps.
8. Blockchain
Blockchain is one of the biggest trends to catch up with, after the explosive growth of cryptocurrencies.
Applications running on P2P networks based on blockchain technology give users more control over their data.
Final Thought
To keep up with the ever-changing mobile app development industry, you need to keep up with the trends. Only what is popular in the market will succeed and have a place in the market. The competition is increasing everywhere and you can't follow the old ways to win here. As an app development company, New York. Softkingo is up to date with all the trends and even upcoming trends in the market.
You don't have to follow and implement every direction in your app, but you still need to be aware of everything to never stop at any point. Contact our experts for your mobile application development needs. Send your queries here.
Anupam Singh is a Technical Content Writer at Softkingo who is a curious learner and closely follows the latest developments in technology. She adds value to her writing and helps companies build a healthy online presence through engaging, informative, and shareable blog posts. She loves to master new skills to improve and make her writing more effective and trend-setting.
About Us
We are a Web/Mobile app development/Digital Marketing company with a focus on helping our customers achieve great results across several key areas.
Request a free quote
We offer professional IT services that help Business increase their organic search score drastically in order to compete for the highest rankings even when it comes to highly competitive keywords.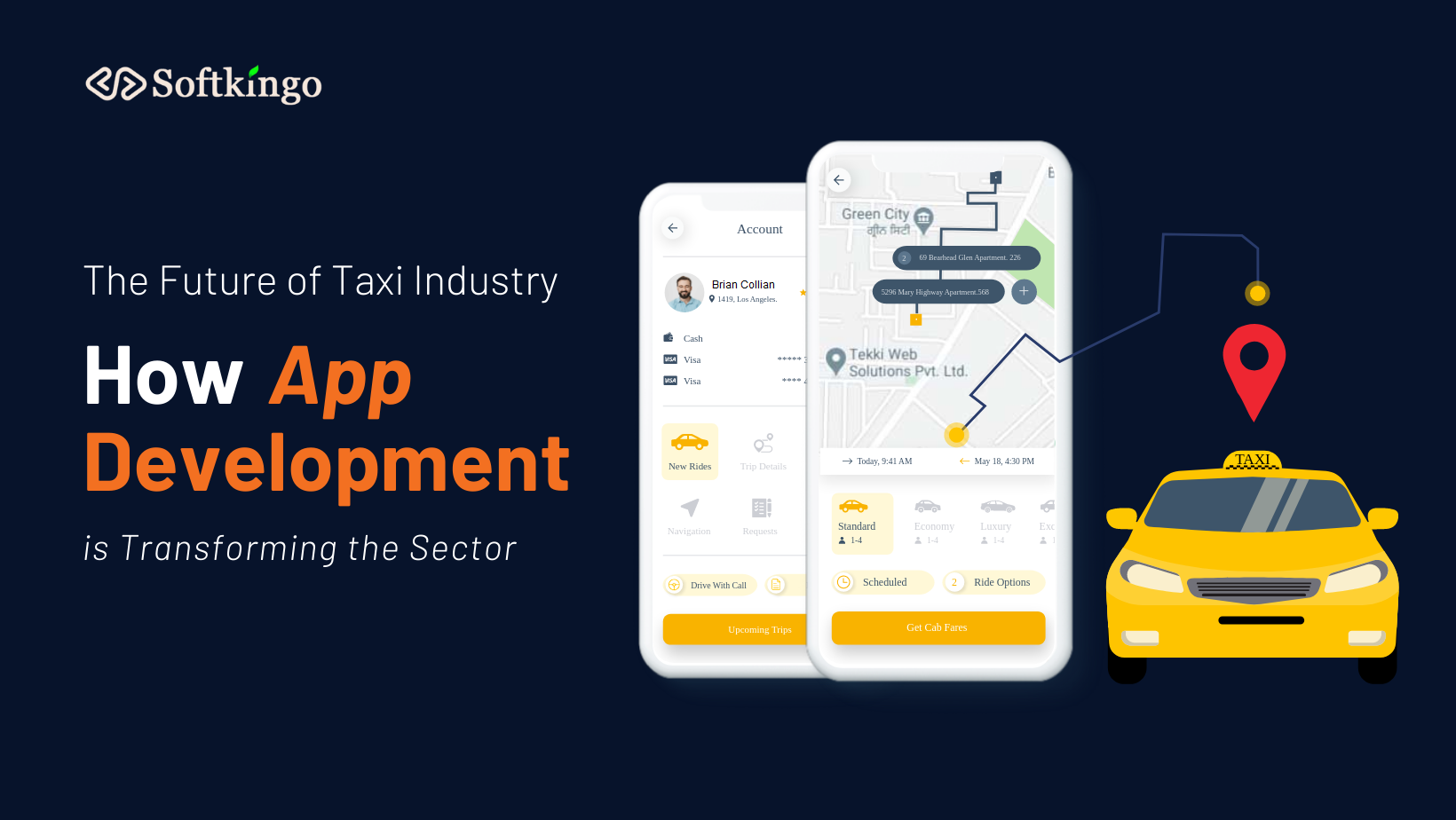 In recent years, the taxi industry has experienced a significant transformation, thanks…
[easy-share counters=1 counter_pos="inside" native="no" hide_total="yes" fullwidth="yes" fullwidth_fix="100"]